Civil Engineering Students' Association (CESA)
The Department of Civil Engineering has the oldest and the most organized student body of the history of BUET termed as the Civil Engineering Students' Association (CESA). It is a non-political, non-profit students' association under the department of Civil Engineering. Its prime objectives are: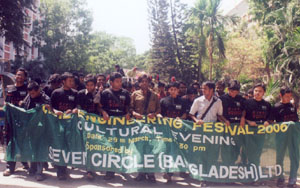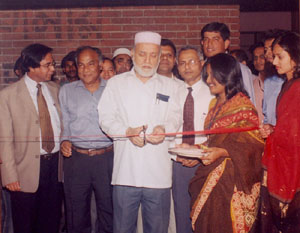 Encouraging co-curricular activities among the students through cultural programs, interactions with other on-campus clubs of BUET, etc.
Increasing interaction between the teachers and students through regular discussions with teachers and selected class representatives, talk shows etc.
Increasing interactions among students of different sessions through different activities.
Inculcating into the students the true essence of Civil Engineering and their role as engineers and motivating them towards the accomplishment of their goals.
Every undergraduate student of the department of Civil Engineering is a member of this association. This association does not operate with any elected student body from the department Rather the responsibility of its operation passes on from some selected students by the moderator of one senior batch to the other. Dr. Md. Mahfizur Rahman is currently the moderator of CESA.
Student Achievements
The students of the Department of Civil Engineering are also engaged in a number of extra-curricular activities apart from CESA activities:
Professor Mizanur Rahman Cup Inter Faculty Cricket Championship: Faculty of Civil Engineering won all the championships except in 96-97 and 2001-2002 championships since 1991.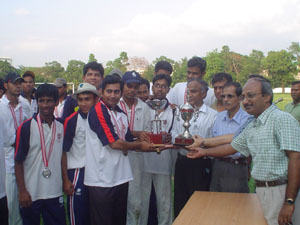 Debating Competition Achievements
Runners up – Civil Faculty Team (Kamrul Hasan Shibly, Nahin Reza, Rumana Reaz), "Inter Faculty Debate Competition 2001"
Runners up – Civil Faculty Team (Imtiaz Taher, Tanvir Ahmed, Nehreen Majed), "Inter Faculty English Debate Competition 2001"
Champion and 2nd position in Baroari Debate – "Prothom Alo – Standard Chartered 5th Inter University Debate Championship, 2002" (Rumana Reaz, a participant of the BUET 'Nandonik' team.)
Champion and 3rd position in Baroari Debate -"Inter Club Poribesh Bitorko, 2002" organized by NGO Forum (Rumana Reaz, a participant of the BUET Debating Club team.)